Thig crìoch air an t-saoghal, ach mairidh gaol is ceòl.
(The world will end but love and music will survive)
Bio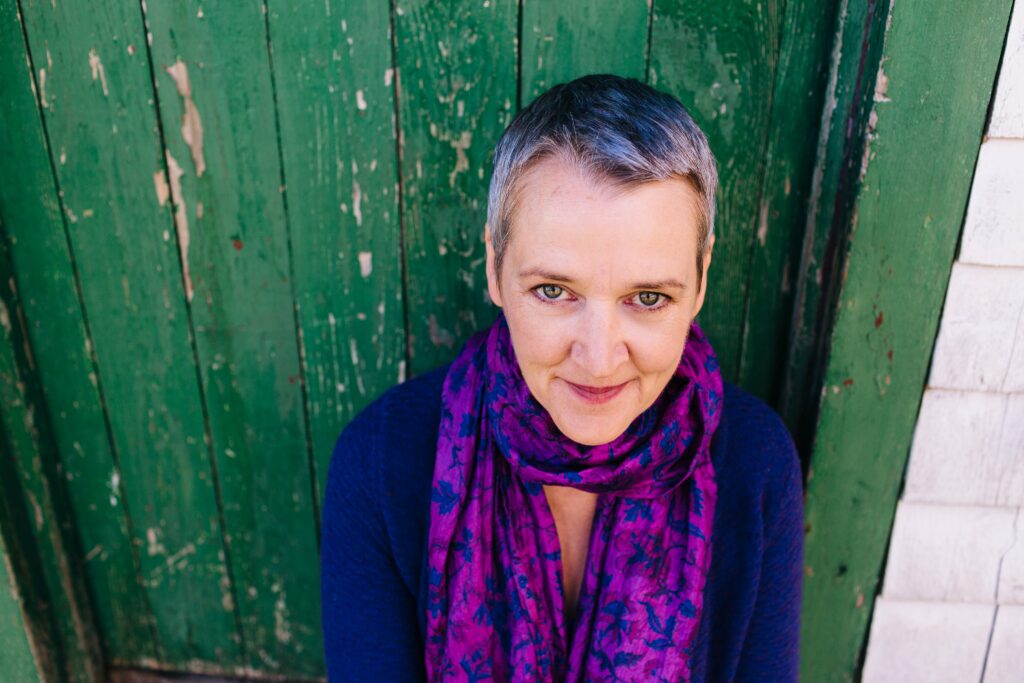 Mary Jane Lamond is a sharer of songs, stories and spirit. This sharing has garnered her numerous JUNO and East Coast Music award nominations, critical acclaim, and a worldwide audience. Her desire to preserve Scottish Gaelic songs has taken her back to Scotland time and again to share the Nova Scotia tradition through performance and workshops and her involvement in her community in Cape Breton is firmly rooted in the preservation of the Gaelic language.
In Eastern Nova Scotia , the rich heritage of the region's Scottish Gaelic settlers was kept alive through song and stories. It was in Nova Scotia, visiting her grandparents throughout her youth, that Mary Jane Lamond fell in love with Scottish Gaelic traditions While enrolled in Saint Francis Xavier University's Celtic Studies programme, Lamond released her first album, Bho Thir Nan Craobh, a collection of traditional material that introduced her unique singing voice and a then unknown fiddler named Ashley MacIsaac. The two talented Maritimers then collaborated on the award-winning radio smash "Sleepy Maggie".
Mary Jane Lamond took time-honoured Gaelic songs to the next level on Suas e!, which combined classic texts with contemporary pop sounds. The Globe & Mail praised it for its "refreshing balance between modern and ancient," and the album earned several Juno and East Coast Music award nominations, as well as a MuchMusic Global Groove Award for the video Bog a'Lochain.
The success of Suas e! contributed to an explosion of interest in Celtic culture and Lamond took the songs on the road with a live band. Her experiences on the stage directly influenced the sound of Làn Dùil. On Làn Dùil Lamond's spell-binding renditions of treasured Gaelic songs are fused with original arrangements using a variety of instruments, from the familiar fiddle and bagpipes to Indian tabla. Ultimately, it's a style of world music that is unique to Mary Jane Lamond.
With Orain Ghàidhlig Mary Jane returned to a more traditional presentation, focussing on the songs and poetry which are the cornerstone of this tradition. This recording remains true to the simple sharing of music that is the foundation of Gaelic culture – from the engaging milling songs performed by a group of Cape Breton's finest traditional Gaelic singers to the lively fiddling of Joe Peter MacLean, a musician never before captured on recording,until that time. Recorded at the beautiful North River Church in Cape Breton.
Mary Jane's 5th recording, Storas, was an album that stuck with — and yet broke with — tradition all at once as she brought her backing musicians into the studio with her, forging into a slightly different pattern than with previous records. A beautiful interpretation of some of the Scottish Gaelic songs that have become part of Nova Scotia's Gaelic tradition,the use of modern instrumentation and arrangements provides a respectful and beautiful framework for these Gaelic treasures but it is Mary Jane's spell binding vocal performance and heartfelt delivery that makes these selections truly come alive for the listener.
Seinn was a powerful collaboration with Wendy MacIsaac. Borne of a long-time friendship and a shared love of Celtic music, the record achieved a delicate balance between the musical sensibilities of both artists, showcasing traditional and original compositions among the melancholy of Gaelic song and the joy or fiddle tunes. The record fuses Roots arrangements with a traditional presentation, capturing the enjoyment and fun that Mary Jane and Wendy have together on and off the stage. The mesmerizing Gaelic vocals of Mary Jane, and the superb and true musicianship of Wendy on the fiddle, make it clear why these two impressive women have been making their mark with traditional audiences worldwide for over two decades.
Mary Jane, always a keen collaborator, followed up the release of Seinn with yet another innovative project, this time with her cousin, Laurel MacDonald. The Patchwork performance project, by combining traditional songs and archival recordings with digital audio and video technology, examined contrasts and explored points of convergence between traditional and contemporary culture. A voice+electronics+visuals performance project it explored a point of convergence between folk song and imagery, and digital audio and video technology. Patchwork drew its inspiration and songs from the collection of folk songs compiled by the pioneering Nova Scotian folklorist Helen Creighton and premiered at Sound Symposium in Newfoundland-Labrador.
As a part of the 150 Celebrations of Canada, Mary Jane and Laurel developed, produced and presented a second Patchwork Project. "She Sings As She Flies" brought together five women from the Mi'kmaq, Acadian, African Nova Scotian, English and Gaelic traditions to explore the work of folklore collector Helen Creighton.